Voiceover
Vocal style: RP. Warm, intimate, commanding, informed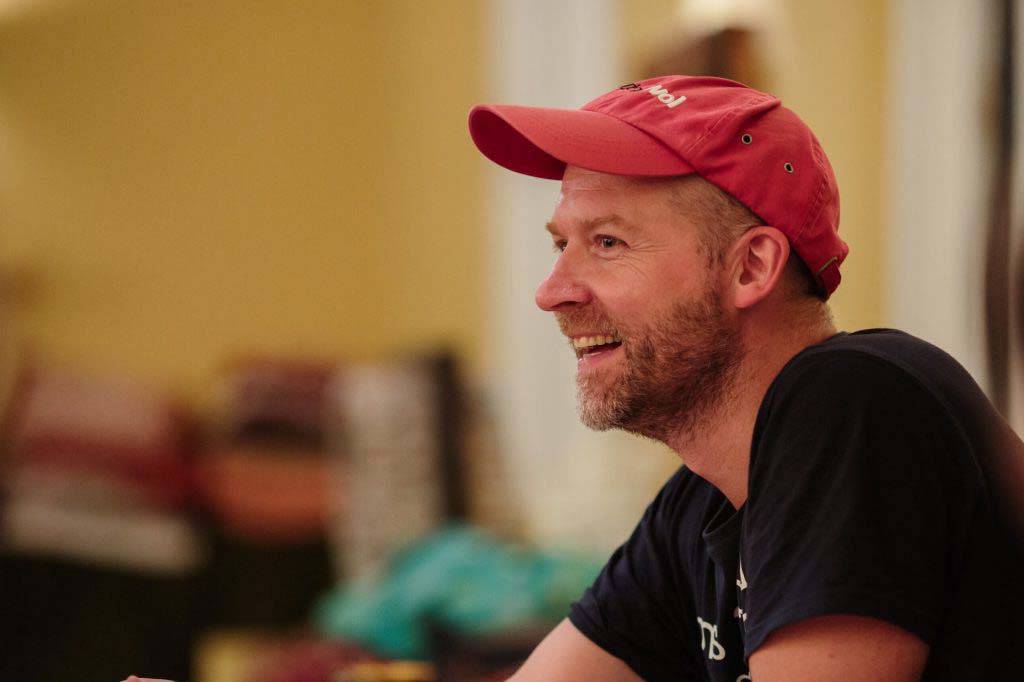 Voice-over Credit Highlights
"A Maverick in London" voice over and interviewer for a feature length documentary for SKY TV.
"Chronicles Of Narnia" Captain Rishda Tarkarrn. Radio Drama for USA market.
"Hamlet" Title role, plus directing/producing for Future Radio 107.8FM.
Numerous adverts for radio, various Drama/Documentary/cartoon projects (listen to examples below)
Stash has been working as a professional voice over artist throughout his career spanning over 25 years, gaining contracts for radio adverts, TV documentaries and radio drama. He has a warm vocal tone which is well suited for the intimate world of studio work. His most challenging job to date has been recording over a weeks worth of script, in 8 hour day sessions for a computerised voice engine. His most enjoyable contract was with Focus On The Family Company, for their radio production of The Chronicles Of Narnia, for the USA market (cast included David Suchet, Paul Scofield, Andrew Sachs and Victor Spinetti). Stash played the lead role of Captain Rishda Tarkarnn as well as a mouse and an elf! The production was produced by Philip Glassborow who Stash has worked with on a number of other radio productions since.
Stash has devised and co produced a TV documentary for SKY TV, A Maverick In London, profiling the late Dan Crawford and The Kings Head Theatre in Islington, London. He recorded the voice over for the project as well as interviewing over 50 of the UK's leading actors, comedians, directors, producers, critics and designers, all of whom came to tell their story of their time at The Kings Head. Stash worked closely with Dan's wife Stephanie Crawford (Director/Producer) and Ann Pinnington (Executive Producer) to make it all happen. Together they have made sure the legacy of Dan's life and works has been secured on film for generations to come. The DVD of A Maverick In London is available at The National Theatre Bookshop.
Recently Stash produced and directed a radio production of Shakespeare's Hamlet, also playing the title role, with a cast of actors from theatre's across Norfolk.
Stash continues to record voice over work, please contact him if you are interested in contracting his services.
Some highlights of Stash's voice-over work:
Radio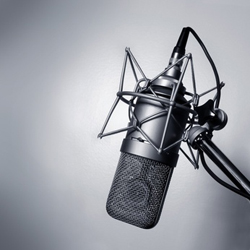 Stash has been into radio presentation since for ever! From the age of 6 to 16 he recorded almost all the guests who stayed at his parent's home for his made-up Zero Airwaves radio station and his ongoing "audio cassette dairies" entitled the Mix Up Show! Conversation was often in depth, X rated and extremely funny at times! And when no one was around to interview for real he'd interview himself! Playing made-up characters that would ring in to find love, offer political satire on the leading issues of the day. It was a great way to practice the art of interviewing and was a useful hobby for his future professional working life as a broadcaster.
At the age of 13, just before his father passed away, he submitted his first radio proposal to BBC Radio Norfolk. The result was two half-hour Top Twenty chart shows for the East Of England called Hop About. At 18 he went on to co-present the Early Risers Show with Wally Webb for two years (Sundays 5am to 9am). The discipline and ground covered working with Wally has informed his work within radio ever since. Radio took a back seat, however, from 1990 when Stash followed in his father's footsteps and pursued an acting career in London (see Acting section) but on his return to Norfolk full time in 2005, he quickly volunteered at Future Radio 107.8FM.
Stash was in at the start of Future Radio going on air full time in 2007, and after meetings with the station manager and Dawn Jackson MBE (the founder) he was offered the fledgling arts programme Platform. The show had been on air during test transmissions but under Stash's stewardship during a period of 3 very full years, the show became Norfolk's premier arts programme, with partnerships secured by Stash, that included all of the theatres in Norfolk, as well as the Norfolk & Norwich Festival. Stash brought on over 100 volunteers and contributors to the programme during 2007 – 2010, many of whom have enjoyed successful careers in broadcasting since their time on the show. Platform was granted an award from the Arts Council for two years, in which time Stash devised two major projects, Shakespeare's Hamlet, using the talents of actors from across Norfolk, and a unique stage version of the radio arts programme at Norwich Playhouse Theatre, with 40 artists taking part (see Hamlet CD & Platform Unplugged sections for more details). Having held the position of Arts Coordinator, producer and presenter of the arts show up until March 2010, Stash stood down from the helm of what had become one of the flagship programmes for Future Radio in order to concentrate on other projects such as directing and producing a new festival for Norwich – The Norwich Cathedral Hostry Festival 2010/11) (see productions section)
Stash continues to present and produce on Future Radio 107.8FM, and can be heard once a month on the Community Chest mid-morning magazine programme. The show facilitates his never-ending interest in people and their stories from around Norfolk.
More on Stash's work at Future Radio 107.8FM
A monthly mid morning magazine programme Stash presents and produces, profiling people in and around Norfolk.
Future Radio's award nominated Creative Norfolk Radio Programme of the Year arts programme
A Future Radio production directed by Stash Kirkbride
Plus move in the content from 'Platform Arts' (currently on Projects page)