Email: sk@stashkirkbride.com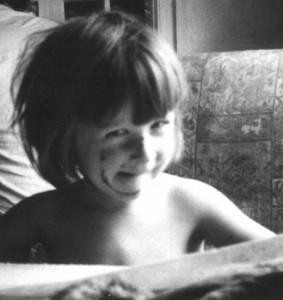 Initiator
Creative/Visionary
Freelancer
Inspiring
Leadership
People Skills
Encouraging
Generous/Inclusive
Open minded/Positive
Staying power
Public Relations
Ambassadorial
Courageous
Inventive
Mediator
Team Player
In creating this website I researched many others so that I could ensure I was on the right track. What surprised me was how up front people seem to be about saying how good they are! And how much they have to offer! With that in mind I have listed some of my qualities above.
Words like Initiator – Creative – Visionary – are all examples of what I bring to any project I am involved with. Very early on in my acting career I became aware that simply being given a script and a part to learn wasn't enough for me. I couldn't help but notice all that was happening around me, and I quickly realised that I was going to have to find a way of "getting involved" in all of it!
Whether I'm heading up brand new projects such as raising funds for TV documentaries, re-launching appeals for new theatre spaces, or creating new business ideas, the secret ingredients are the same – finding the right people to work together. That's what I do best.
It's not just who you know, it's how you know them that counts. I believe I do this better than most, and it's that quality that has continued to open doors for me for many fulfilling years.
The best examples of all that I do can be found within the content of the PROJECTS section of this site, and also by visiting www.hostryfestival.org and viewing the new Archive. There you will see a decade's worth of creativity, initiated by me and my creative partner Peter Barrow. The role of Artistic Director enables me to combine so much of what I've picked up along the way, and am now able to share with others I work with.
I have an Open Door policy, I believe there to be more than enough work for everyone, so words like jealousy or resentment do not enter my language. I am generous in nature and I enjoy nothing more than to witness the ripple effect of good news that permeates from people's success, however small or large scale it happens to be.
Everyone is unique. In any team there should be people with differing levels of ability. Dignity through diversity. Failing & Succeeding all in the same day is aloud, encouraged in fact. Any project I have any investment in will always be filled with people from all walks of society. I believe that's how we make the world a better place.
Being in partnership with those at the top of their tree as well as those just starting out is the best way for any project to grow. And importantly those at the top are often open to nurturing a merry band of people committed to their cause.
I have been fortunate to have been in the driving seat of many worth-while causes over the years, and given the opportunity I will continue to do just that. I talk the talk and walk the walk and I know how to get a buzz going. I am always on the lookout for projects that require publicity, understanding – re-branding – starting – finishing – concluding.

Getting stuck in and creating outcomes and results is something that has become second nature to me.
I guess the reason why I've ended up with a website of this portfolio nature is because I am able to do a lot of things well, and – if I don't know how to do something I bring on someone who does.
I am a freelancer at heart, with a passion for whatever I am representing at the time. I tend not to get involved or focus on that which doesn't do it for me – you'll soon know if you have my attention or not! And when you do, make the most of me as I can make lots happen within a short space of time!
I look forward to working with you soon, Stash.
Biography in brief
Education: None. Taught at home by parents from the age of 6 (only attending school for 12 days).
No academic qualifications sought.
Training: Bristol Old Vic Theatre School. Stash has been represented as an actor by London Management, Diamond Management, and Ken McReddie Ltd. He worked as a professional actor/producer in London for 25 years (credits include An Ideal Husband, Haymarket Theatre West End for Sir Peter Hall, starring Susannah York and Christopher Cazenove. Ring Round The Moon with Barbara Murray and Romeo & Juliet with Sean McGuire at the Kings Head Islington. Candida with Paula Wilcox at New End, Hamstead. The Eagle Has Two Heads at Sadlers Wells, with Lisa Harrow, directed by Suzannah York, and Suzana Andler with Susan Hampshire at Battersea Arts Centre. No. 1 National Tours of The Rivals for the British Actors Company, and Blood Brothers, for Bill Kenwright Ltd. Seasons in Rep Theatre include, Richard 3rd at Leicester Haymarket, The Ghost Train, Theatre Royal Bristol, and lead roles in 5 out of 23 Agatha Christie plays performed over 6 months at Southend.
Stash co-produced, fundraised and presented A Maverick In London, a featured length documentary for Sky TV. He interviewed 90 leading contributors including Alan Rickman, Joanna Lumley, Richard E. Grant, Steven Berkoff, Celia Imrie, Corin Redrave, Sir Antony Sher and Sir Tom Stoppard. In radio he played Captain Rishda Tarkaan, with David Suchet and Paul Schofield in the Chronicles of Narnia.
On his return home to Norfolk in 2006 he joined Future Radio in Norwich, to develop, produce and present their fledgling arts show Platform; within a year it became one of the stations flagship programs. He stayed in this position until 2010 when he co-founded The Hostry Festival at Norwich Cathedral, (2010 – 2020) Signature projects within the festival that he's initiated or helped develop with his creative partner Peter Barrow of The PBSK Partnership include, The Norfolk Arts Awards, Total Ensemble Theatre Company, Paint Out and the new African Choir of Norfolk. From 2014 – 2016 he was Co-Creative Director for the Maddermarket Theatre. In 2017 he was invited to be Artistic Director of Holt Festival for their 10th anniversary. In 2019 he became a trustee of St Georges' Theatre, Great Yarmouth. 2021 sees The Hostry Festival at Norwich Cathedral celebrate its' own landmark 10th anniversary year under his Artistic Directorship.
References:
PETER BARROW Executive Producer of The PBSK Partnership
JO COLLINS MBE Co-founder of Chickenshed Theatre Company
MIKE KING Trustee & Treasurer of The Hostry Festival
CAROLINE JARROLD Deputy Lieutenant of Norfolk
PETER WILSON Founder of PW Productions
JANE HAWKSLEY Patron of The Hostry Festival
CHRIS JACOB Innovation Leadership Matthew & Sons.
DEBBIE THOMPSON Direct of St George's & Sherringham Theatre
ANTHONY ISAACS Assistant Editor of BBC radio Norfolk